Do you need a specific tent or canvas?
Perhaps your situation is very specific. For example, you would like your terrace to be covered with collapsible stretch fabric but it also needs to adhere to specific local regulations.
With our designers and expertise, Triple S tents can, create a custom solution that includes all necessary calculations for your needs.
Whether your tent needs to be connected with existing buildings, or if its meant to be a standalone structure, we can create your exact solution using expert calculations and 3D-projection. We have tools available to include the right dynamics and design preferences you may have.
Project Blacksheep
Triple S tents differentiates itself by developing new shapes and tent structures with event companies and tent rental businesses. This results in revolutionary shapes, colors and utilization.
A beautiful example of this is a demonstration model we designed for Blacksheep. The canvas is a Flexile Stretch 360, made by sailmaker Mulder from the Netherlands.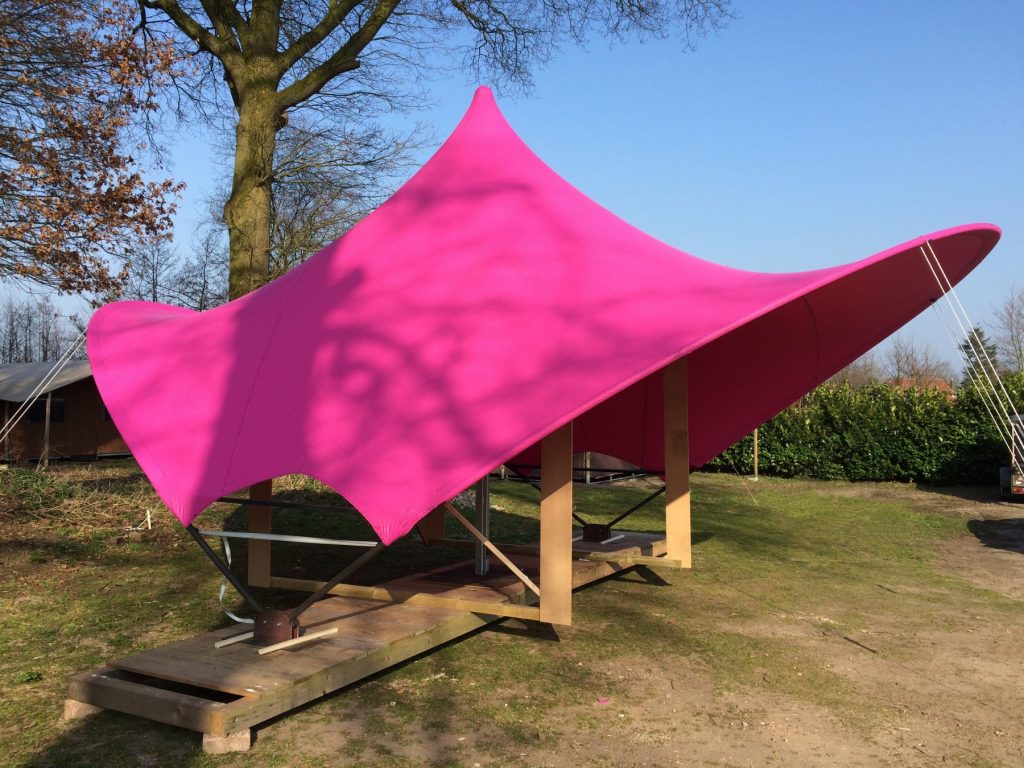 Paddock covering
Triple S stretch tents work perfectly as demountable paddock coverings and round pen coverings.
We find solutions for a combination of challenges such as fire and wind safety, drainage, design and having a demountable roof covering.
Triple S tents can help you out with permit applications as well.